Mosquito
 is a timely in depth look at this very tiny, very dangerous creature. The film chronicles the increasing global threat this tiny animal poses while emphatically raising the points that without a thcoordinated effort, the world and its citizens are at risk for a historic pandemic that could put billions at risk of a fatal infection.
​​​​​​​
Creatively, I used a restricted colour pallet (white/black/red) across the international coordinated promotion campaign to emphasise the starkness of the situation while also creating a refined counter to Discovery's usual aesthetic- ensuring assets stood out on-air, in print and on social. The mosquito motif was used in ever increasing numbers- adding to the idea that these creatures and the epidemic are spreading rapidly. 
The extensive global campaign, combined off-air, social and on-air graphics, including programme, promo and full channel take-over. In the lead up to the global premiere date, our social and on-air networks were even 'infested' by swarms of rogue mosquitoes; subtly appearing over programming. 
Art Direction & Design by Samuel Dunn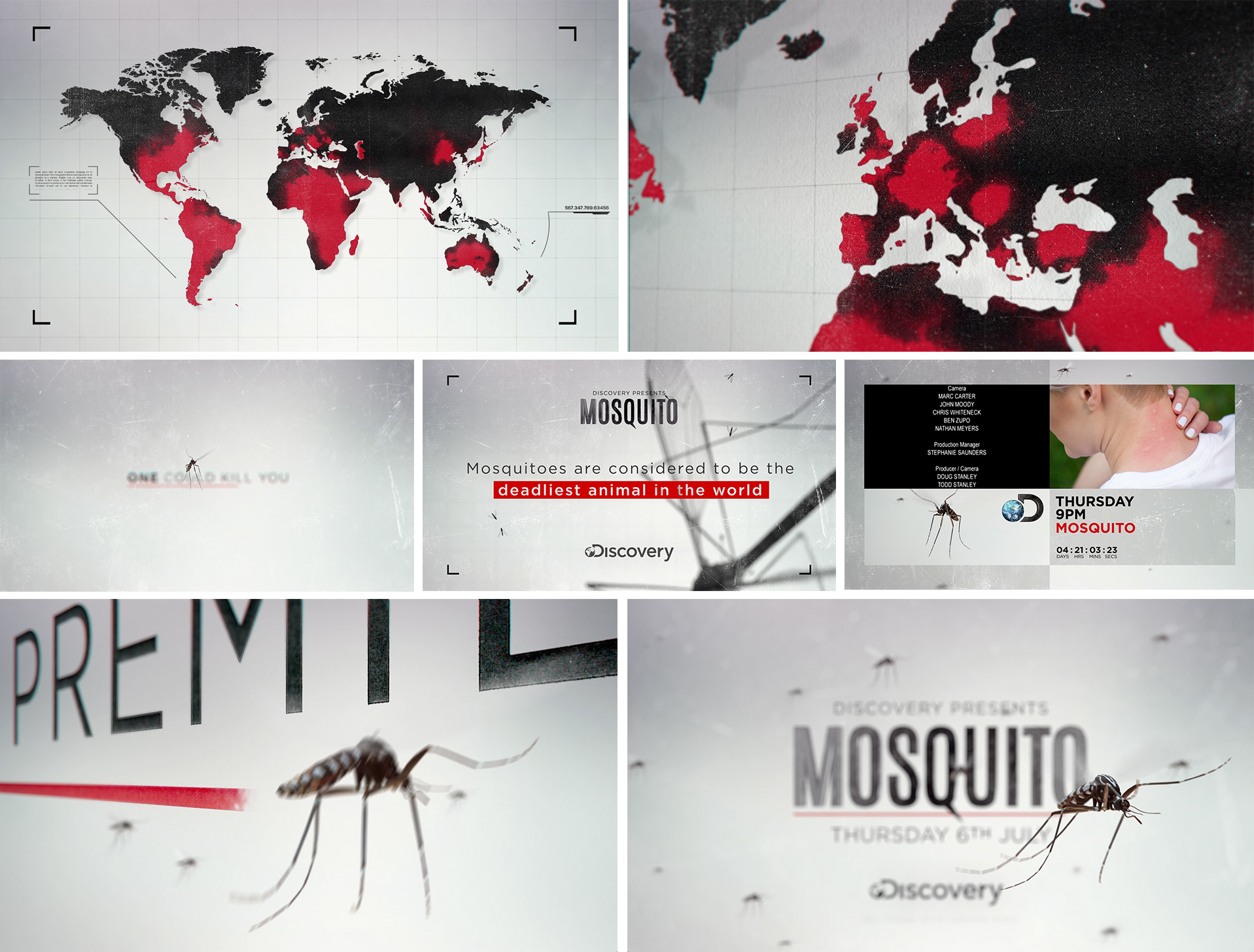 Aired on 518 channels globally across 220 countries and territories.
Reached 106 million viewers globally.
39 million UK Facebook impressions 
27.6 million Facebook reach
Generated international media coverage valued at £3million+